Free Music Downloads
TuneReel's guide to free music downloads. 
Learn about your best options and make an informed choice when looking for high-quality music for videos.
The Internet provides many free music options but how to choose wisely?
What are the risks of downloading free stock music?
What trusted free music sources are out there?
Why one should invest in a royalty-free music subscription service?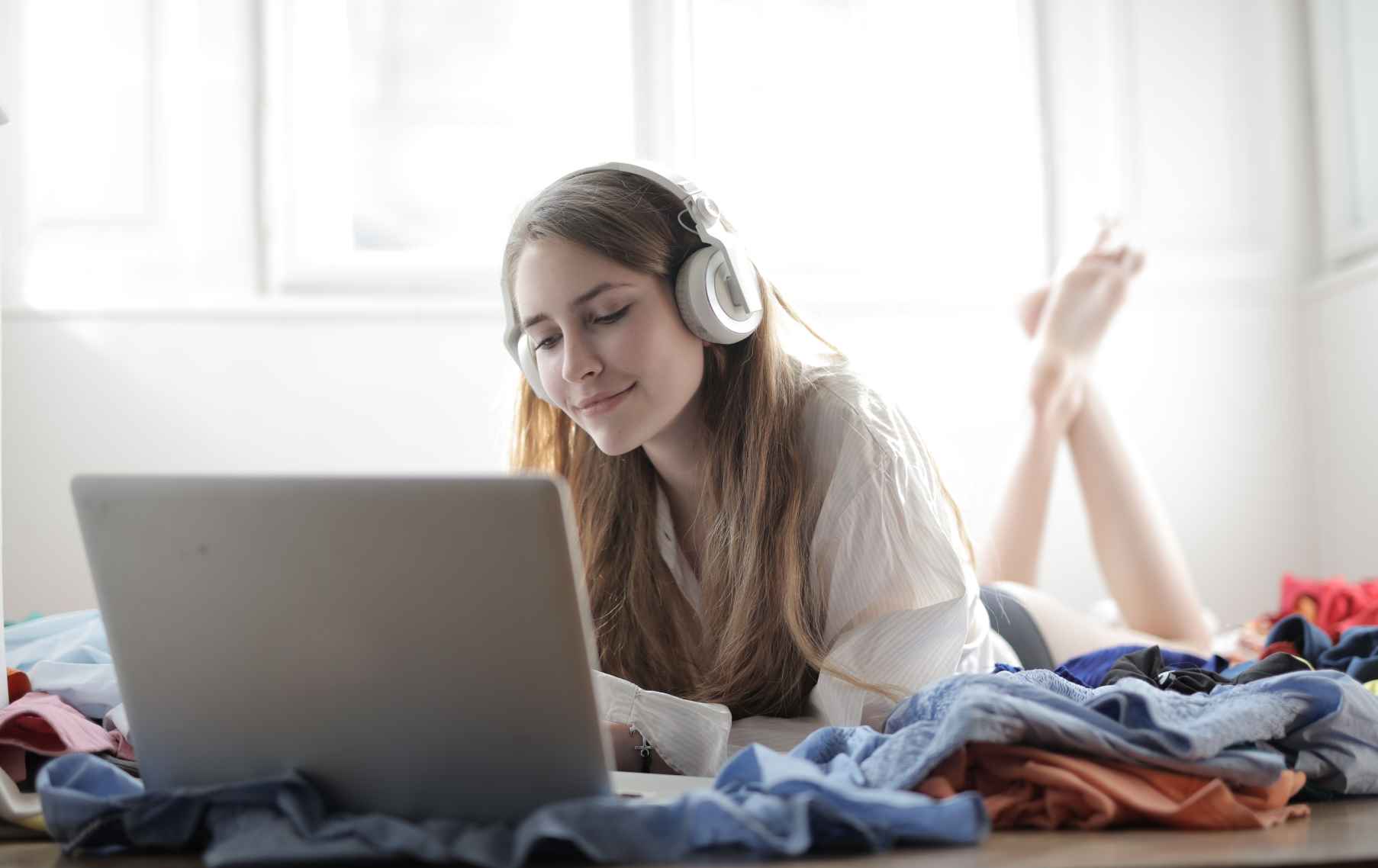 Free music: it exists, but what about musicians?
If you're reading this, you most likely are a video content creator. Maybe you work on individual video projects, need to build a portfolio, or already work with big commercial clients – ad agencies or movie producers. Needless to say, your line of work can't be compared to that of a music composer but let's try to hop into musicians' shoes for a moment, and see what "free music" means to them today.
You're probably already aware of the artists' struggle to get fair compensations at music streaming platforms – it's been a never-ending debate for the past several years. This serious situation is threatening to destroy the music industry: the compensation rates are so low that artists need to get hundreds of thousands of streams to earn a bare minimum. This is simply unrealistic for the majority of smaller-scale artists, and so they're being forced to find other ways to make a living.
Without a doubt, the most reliable way for artists to make money these days is through concerts and touring. But, as it happens, the global pandemic has taken a toll on that too. With no large shows allowed, musicians are facing a serious threat to their survival! Turns out, 85 % of musicians can't pay the bills without live performances.
This is where we address the 'free music' topic. Can you get free music online? Yes. Is it okay to use it? Sure, but wouldn't it feel good knowing that by paying just a small fee for a music track you can help out a fellow musician and stop contributing to an existing crisis in the music ecosystem? Just something worth thinking about!
Sometimes, there's risk involved. Why you should think twice when opting for free music downloads
The obvious way to find free music is by googling "free music download", and here you have many free music sources at your fingertips. Sounds so easy, doesn't it? And sure, some websites seem reliable enough for downloading a track without viruses, but successfully downloading a track doesn't automatically mean that you can use it as you please. 
One can never own another person's music unless they're the artist's publisher or a label. That means that you have no right to use the downloaded music outside your computers where you saved it. 
If you intend to download a free track and use it in your projects without permission, you're facing a copyright infringement that could cost hundreds of thousands of dollars. Free music doesn't mean it's copyright-free!
In some cases, you can use music tracks for free under the condition that you'll credit the artist who made them and attribute their authorship to your work. But even then, this might not be enough and might cause you trouble when uploading your project to YouTube. Most of the time, however, you'll still receive a copyright claim because the artist or the music distributor have registered the music with Content ID. (A license from TuneReel will help to release that claim for you.)
Still engrossed by the free music idea? Let's look at your safest options
YouTube Audio Library. This is an especially handy option if you're uploading your content on YouTube. As the host of this library, YouTube makes sure you can use this music in your YouTube videos safely and for free (sometimes with attribution required).
Free Music Archive. Here, you can browse many music tracks available for free download. However, you'll find that each track is marked with a different type of license which determines how you can use that particular track. Some licenses only require you to give attribution, while other tracks are only available for non-commercial use. So better be aware of that.
Jamendo. With over 200 K tracks available, Jamendo is a great source of free music (for individual projects only). However, if you want to use their music in commercial videos, you have to pay a monthly fee for a premium plan. 
ccMixter. ccMixter is a community of artists who share their music for free and allow using it for various purposes. Similar to Free Music Archive, ccMixter also provides several types of licenses that specify how exactly you're allowed to use their tracks.
FreePD.com. If you want to find some simple melodies for free with no strings attached, this Public Domain website might come in handy. You can use this music in any type of project, completely free.


At the end of the day, a royalty-free music subscription is a more worthwhile option
We've already established earlier why it's important for creators to show solidarity with struggling musicians and offer them compensation for their hard work, but the free music question doesn't end up just there.
Free things indeed are tempting, but when it comes to free music, there are just too many risks and intricacies involved. 
As we've learned, one is always exposed to copyright infringement risks. This can be avoided by purchasing a music license tailored to a particular video project. You can find reliable various music licensing services that offer attractive subscription fees, and, most importantly, legal music tracks!
Lastly, the deciding argument for music licensing services is that most music libraries apply high-quality standards for the tracks that wind up in their catalogs. Opting for free music downloads is always a gamble: there's a big chance that you'll end up getting a poor-quality music track that might do more harm than good for the general quality of your video production.
At TuneReel, we tend to professional video creators' needs while keeping our subscription prices affordable. We embrace the quality and artistic value of music with our simple, creator-friendly music licensing services.