Podcast Music
Let the music guide your stories
Discover TuneReel's premium quality royalty-free music tracks and take your podcast one step further
How to start using music in a podcast?
What kind of music should I choose?
Which types of licenses allow adding music to a podcast?
With podcasts still being a relatively new output format, one may get easily overwhelmed by similar questions. In this guide, we're going to explain the most important rules regarding podcast music – the legal options, licensing tips, aesthetic guidelines, and the best resources for royalty-free music for podcasts!
Read on, make yourself informed, and start adding all that beautiful music to your podcast!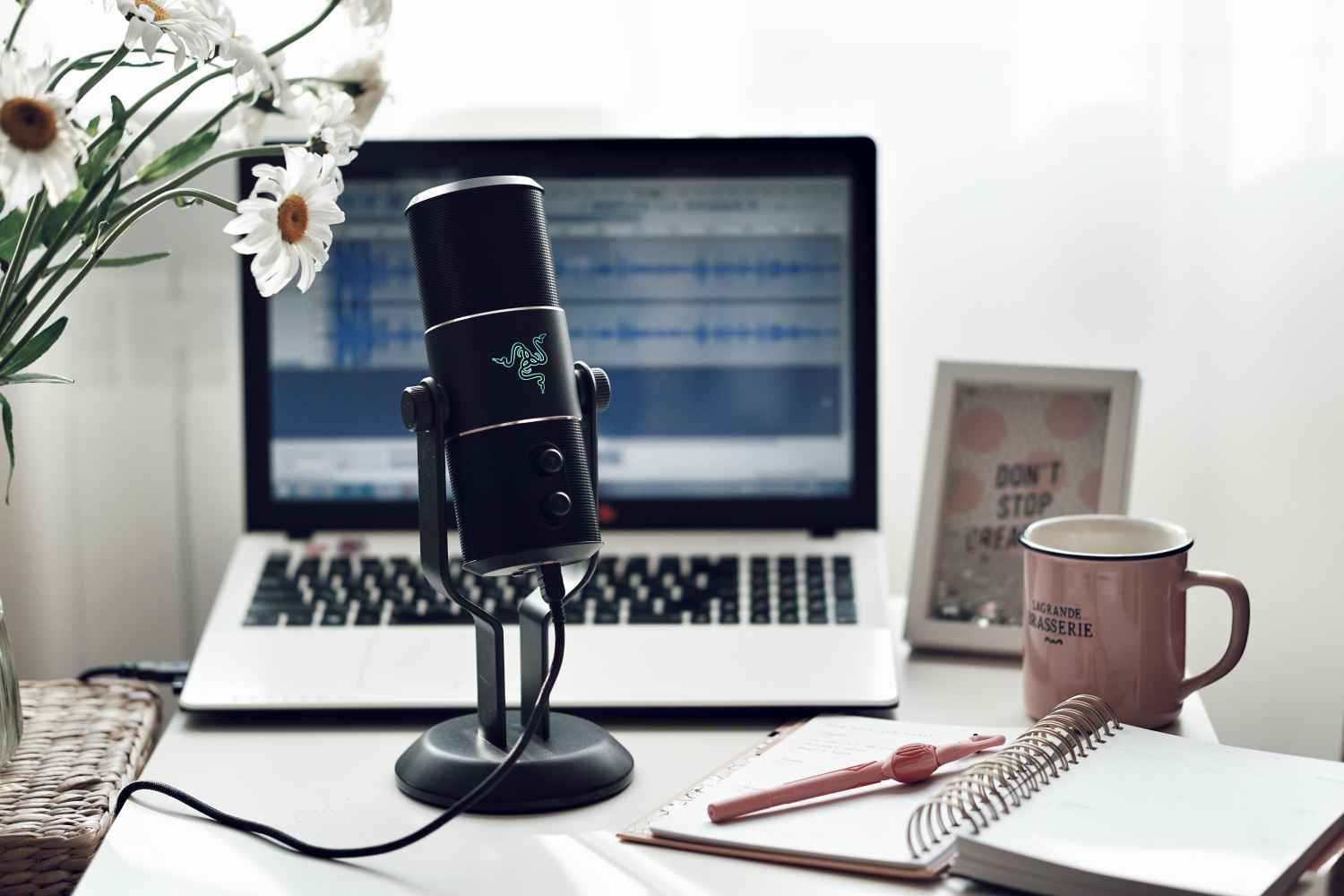 Music in Podcasts: the Legal Options
Before we come to discuss the aesthetic aspects of podcast music, let's get some important information out of the way and make sure you're familiar with all the legalities when it comes to using music in any media outlet.
First things first, all music is generally protected by music copyright laws. In theory, you could clear the rights for any track in the world but, believe us, it's not worth taking out a loan against half of your apartment (yes, they're THAT costly).
You could also just forget about the copyrights and use the song right away, without any permission. Copyright infringement is an even more extravagant option though, unless you have millions of dollars just laying around!
Alright, it's time to get serious.
What can you actually, realistically do if you want to enhance your podcast with some cool melodies or add smooth intro music?
We suggest a couple of legal options:
Produce a track yourself! No, we're not being funny! If you have even a tiny interest in music, just download a free DAW, a couple of plugins, and play around. Who knows, maybe all you ever needed was right under your nose? Making music is loads of fun!

Another pretty great and

free

option is looking for music under

Creative Commons license

. Creative Commons is a non-profit organization that provides public copyright licenses and thus embraces free distribution of various works by authors who want to share their work with the public.

Similarly, you can find music in

Public Domain

libraries. Each year, various cultural works enter Public Domain, depending on the year they were published. For example in 2021, music from 1925 entered the Public Domain and is now free to use for everyone! Many famous TV shows and movies have used Public Domain music. For instance, "Temptation Sensation" by Heinz Kiessling is a theme song for a comedy TV show "It's Always Sunny in Philadelphia". So, all in all, it's a pretty neat option to consider!
Lastly, especially if you need a more current and trendy piece of music for your podcast, you can browse music licensing libraries, such as TuneReel.com!
Here at TuneReel, we can offer you anything other popular royalty-free music sites do and a little more!
We set high standards for the quality and artistic value of music that enters our catalog, so you can be sure to hear only premium quality music in our catalog!
Already finding tracks that could be a good fit for your podcast? Great! But how to do it right?
Not every track you love automatically makes it a perfect choice for your podcast. In fact, some podcasts are even better off without any music at all! In any case, our goal is to learn how to find music for podcasts, so let's touch on some important points that will help you make the right decision aesthetically!
What's the

idea and topic

of your podcast? Do you tell serious stories that could use some emotional depth with the help of music? Or maybe it's a very entertaining and humorous talk show that calls for some quirky intro music? It all matters when choosing music for any type of project. The music should fit the general mood of your show.
Where do you want to put the music? Intro, outro, or maybe in the background as you speak? For an intro or outro, the logical choice would be a shorter melody or a jingle-like tune. If you choose wisely and pick

a catchy but pleasant tune

, it will make people always remember your show and return for more as the memorable tune will stick in their minds.
However, if you opt for a background type of music, you must make sure it doesn't take over the story or the speakers of the show. It should be as minimal and simple as possible. It should give subtle depth and dimension to the main story, and nothing more.